Overall

– Amazing event. Fantastic and relaxing holiday. Memorable dancers, cracking bands and joy all round.
The Puerto Rico Salsa Congress stands out in a sea of salsa festivals thanks to its unique focus on live music and a competition that attracts dancers from all over the world. The live bands (all 25 of them) are the real stars of this event, the dancers and competitors merely there to honour them in the way they best know how.
Compared to a standard European festival, where the dancers are all to some extent studio trained, within a similar age group and where the dancefloor can be mapped out into stars, pseudo-stars & wannabees, international salsaholics, intermediate and beginner dancers (a grand generalisation I know), the dance floor in the El San Juan Resort & Casino was a melting pot of cultures, ages and dance abilities. Stand near the dance floor and you would be asked to dance within seconds, with no telling what beat you would be dancing on, what flavour the dance would have or how experienced your partner would be. But you were guaranteed to have a wonderful time, with smiles a plenty, joy overflowing and a shared love of the music that would warm the coldest of hearts.
We spent our days shuffling between the hotel poolside, the workshops hall and the competitions, never quite able to decide which was preferable but enjoying them all hugely. The convenience of the 5 star hotel made this possible and need I say it, a wonderful way to spend 5 days in the Carribbean.
Priceless moments:
-

Being bewildered by the amazing talent of Manolito Rodriguez, a percussionist, singer and band leader from Puerto Rico. Watching him juggle all three, with 12 soneros on stage to produce fantastic results was awe inspiring
-

Dancing with Adrian Arellano from Mexico – a dancer this smooth deserves a mention!
-

Discovering the most amazing dancer from Mendoza Argentina (also a men's solo finalist) via a priceless interpretation of a Son Montuno by non-other than La Sonora Poncena at 2:30am on the last day and managing to get another 5 dances with him before the end of the after party
-

Discovering another amazing social dancer at 6:30am on Sunday morning – just when I thought there was no one left to dance with and it was time to go home!
Let me attempt to cover all the detail in a more comprehensive review, scattered with further thoughts as I go…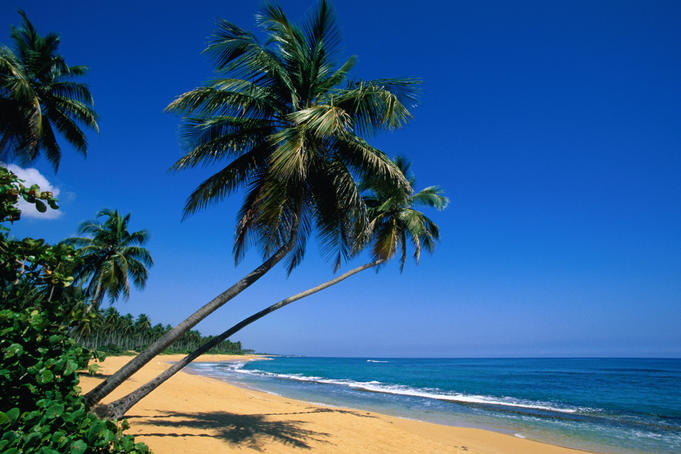 1. Flights – Flights this year were cheaper than usual (I've been checking them every year for the past 5!) at £660 return via NYC. You can fly via Miami also, but given the passport control queues there, that option could jeopardise your arrival in paradise.
2. Pass prices – We got our full passes for $200 this year, with almost everything included (no certificate though). Had there been a party pass, I would have been interested, but I was glad for the two workshops I got to attend with this one.
3. Hotels – We stayed in the venue hotel – the El San Juan Resort & Casino – and enjoyed the hotel poolside on most days. The beach was 2 meters further but we stayed by the pool because it was quite windy by the beach. The hotel provides beach towels, a daily turn down service, has a Starbucks in the lobby… The only thing missing is free wifi, for which you had to head across the road to the Chilly's restaurant. If staying in the hotel is too expensive for you (even once you've stuck 4 people in a double room), the ESJ Towers block next door provides decent apartments for rent that can be cheaper for bigger groups.
4. Water – It was $5 for a bottle of water (+tip!) but men in the US like to buy women drinks so you can milk the system, drink from the tap or befriend and dance with the charming barman in return for free bottles!
1. Floor – Wooden style ballroom floor put down for the occasion. You could dance on the carpet round the edges if this got too crowded but generally there was enough space and people were quite mindful of each other. I particularly recall a very fast song where I was dancing with a tall young man in a very tight space – arms and legs were flying everywhere and yet magically, no one collided!
2. Number of dance floors – Just the one – only playing salsa and cha cha cha. There was some bachata and merengue at the after party, but none played before 4am.
3. Workshops vs. parties – The workshops were in a separate auditorium, which had three different levels and a stage. There was plenty of space, but people were dancing on carpet.
4. Show seats. People holding full passes got seats in the middle for good viewing of the competition, others were afforded seats on the side. It was first come, first served, so we ended up a little squished for the Couples Final, but otherwise there was plenty of room. Note that it is the US of A, so warm clothes are required when sitting still for hours due to pretty chilly air conditioning!
5. Show visibility. Very good.
6. Workshop visibility. Very good.
7. Workshop organisation. No crowding issues. Hats off to the guy from the Casino AllStars who went round the room dancing with many of the students during the final practice session for the piece of partnerwork he taught. Nice touch!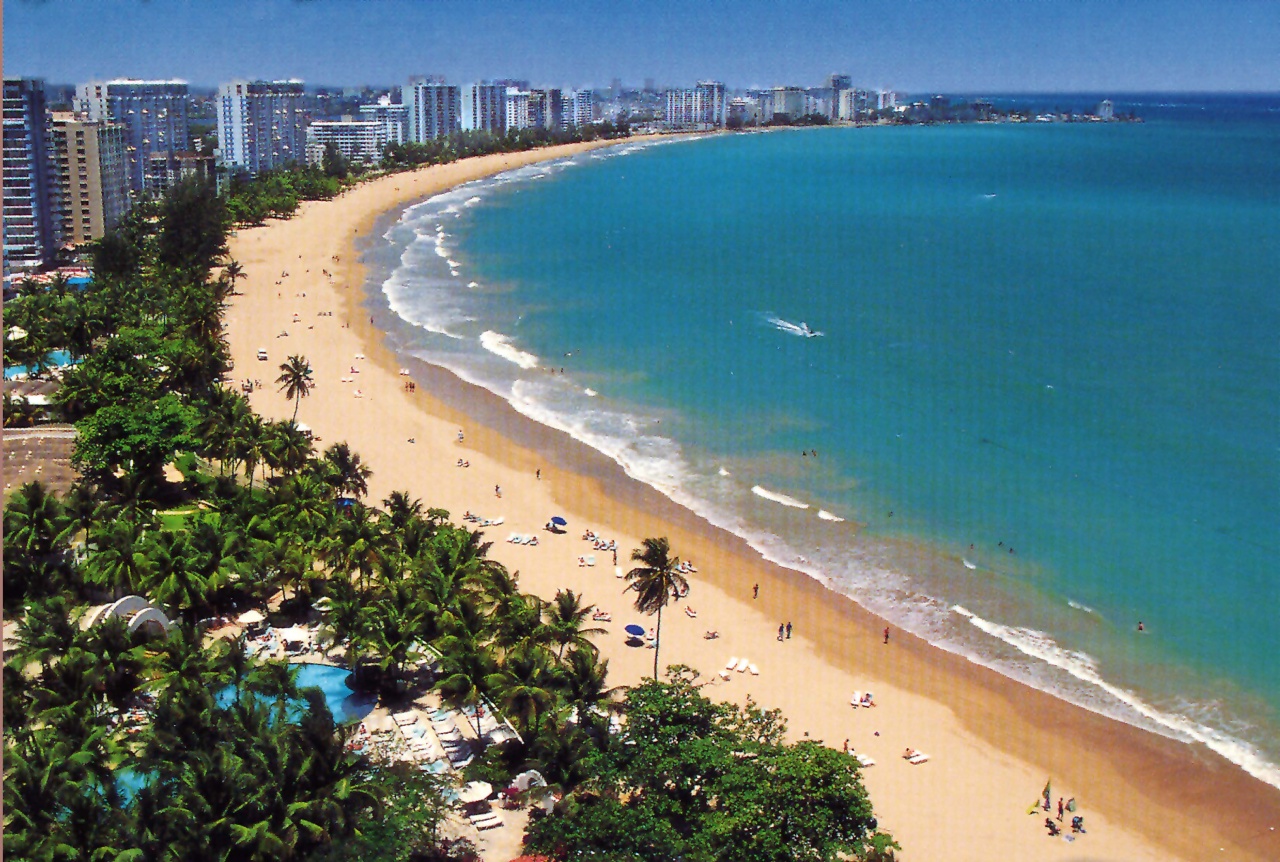 1. Workshops. Good level, material was covered pretty quickly and people were just lapping it up. Many Puerto Rican kids and performers were there – we got quite a show of lifts and tricks while they were practicing their choreography between classes.
2. Parties – Serious melting pot – Competitors of a seriously high level, families and friends of the competitors, local Puerto Ricans, random music aficionados, salsa dancers from all over…On1 dancers, on2 dancers, Puerto Rican on2 (i.e. on6) dancers, dancers who focus on the down beats but don't differentiate them. Some were weird and wacky, some were wonderful, but all were smiling!
I'll admit that my dances got better as the nights went on and as I found my groove and met and connected with great dancers. By Saturday night (the last night of the congress which runs from Tuesday to Saturday), I had a mental list of all the people I needed a final dance with. I lined them up for total social dance happiness…and then met a few new and wonderful dancers along the way as well!
3. Size – Relatively small to start off with, building each night to a sizeable Saturday night party.
4. After parties – The parties ended between 2:30am and 3:00am – I had to make some major changes to my habitual post 1am arrival times to be able to listen and dance to the bands!
On the Thursday night, my friend and I headed to the "Daiquiri Lounge" for a final post-party drink. What we found was the cutest, tiniest little salsa karaoke bar where the El San Juan staff were chilling out following their shifts. There was room for about three linear salsa dancers to dance between the chairs. We obliged and were hit with a barrage of "OMG, they dance salsa in London?!?" Needless to say, much fun was had, the drinks flowed and we forced ourselves to leave sometime after 6am.
On Friday and Saturday, we headed about 1 mile down the road to "Targuey". Here the dance floor was slightly larger and I was able to dance non-stop until about 7:30am. Notable is that alongside me you could see the Puerto Rican salsa stars also jamming until the early hours of the morning – Tito & Tamara, Jesus Aponte, Jessica Quiles (who won the Women's Solo comp)…Great vibe from the roomful of dancers who clearly couldn't get enough dancing!
1. Quality of teaching – Great. Different set of teachers to your standard European congress which was quite refreshing.
2. Choice of workshops – 1workshop per hour, 4 per day, starting from 9am.
3. Number of shows – I unfortunately did not watch any shows, but focused on the key elements of the competition (and tanning!!): Men's solo, Women's solo, couples. I would have liked to have watched the group shines competitions but the aircon got the better of me.
A word about the Couples' competition – 16 semi-finalists of incredible talent were given the opportunity to present well-rehearsed routines. There were so many acrobatics in there, it was a wonder that the women ever put their feet down on the floor. The top 8 were ranked and moved onto the final. For the final, in ascending order, the couples came out to social dance to Acere Ko by La SonoraPoncena (played live by Manolito Rodriguez and his band). Note that they all danced to the same song but were in a sound-proof room beforehand so had no idea before the first few beats what the song would be, so couldn't prepare a choreography to it. Having said that, most of the un-choreographed routines looked well-rehearsed. The key determining factor was how well each couple could dance to the music, mixing in crazy tricks and still hitting the breaks. Carine Morais & Rafael Barros (no 3 in the choreos) did this better than anyone and earned themselves a room-wide roaring standing ovation. Karen andRicardo from Argentina were the runners up. They did a great job too, but Carine & Rafael were the very clear winners – for the 3rd year in a row!
4. Artists on the dance floor. The congress generally had a really friendly vibe with no snobs or show offs. Many of the competitors were absent from the dance floor while still in competition, but happily out, drinking and dancing with everyone as soon as they were over. My friend introduced me to various Argentine and Mexican stars – luckily he only told me who they were after I danced with them or else I might have been a little nervous!
5. DJs. DJs were barely present at this congress, merely used as stop gaps between band changeovers or for 20 minutes at the end of the night if the band finished early. The guy playing at the after party was really good, but I had no idea who he was.
6. Bands. La Sonora Poncena. Manolito Rodriguez. Moncho Rivera, Luisito Carrion, Andy Montanez…the list goes on. The sound was fantastic, the energy sublime. Sometimes, the volume on the speakers was a little loud and I found myself running to the back of the room to escape sudden deafness.
Generally the bands played songs of about 6 minutes. Many salseros I know complain about bands playing songs that are too fast and too long. This was most definitely not the case in Puerto Rico. The songs were "mas bailable" (most danceable), of a perfect speed and length for you to really get into it, feel it and enjoy each dance. There were so many great dancers that I didn't want the songs to end, so I'm definitely glad they lasted more than 3 minutes!
NB: Dance too many in a row and you will get sweaty! I was wearing dresses every night as I was told "people dress up in Puerto Rico". While this was true for many, I could have worn a smart pair of jeans and got away with it from both a dress-code and temperature point of view (aircon has its benefits)…
1. Central location? The venue is a 5 minute drive from the San Juan airport and 20 minutes in a cab from the old town of San Juan. There are lots of restaurants and food options in and around the hotel should you not wish to go too far.
2. Distance from the airport – 5 minutes by taxi at a cost of $16.
3. Time to London – Approximately 15 hours all inclusive. 7 hours to NY + 4 hours from NY to Puerto Rico. So terribly worth it!
4. Number of days off work. Take a week, throw in an extra day to recover on Monday because you'll be dead after the red eye. Make sure you take a trip to El Junque (the rainforest), the bioluminescent bays or the caves whilst you are there! And random final comment - remember to try Mofongo and all the other Puerto Rican food delicacies!